Compliance Bond
A compliance bond here at www.bfbond.com is often required in real estate transactions or property developments to ensure that a contractor, builder, or realty is acting in compliance with all municipal regulations and requirements. This provides a level of comfort and security to counties and municipalities that any of these activities are proceeding under the conditions they have established for property development within their area of jurisdiction.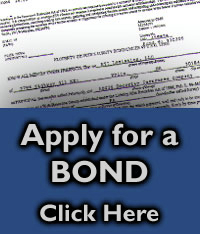 These types of surety bonds are required by builders, contractors, and property development companies before they are given a license or approval to proceed with planned construction or development. They place the responsibility squarely on these companies to research the municipal code and official plan of the area they wish to work in, and they also provide stiff penalties if they fail to follow the conditions that are outlined in these documents.
Since the terms of a compliance bond are subject to the individual rules of a particular county of municipality, this means that a lot of homework has to be completed in advance of building or construction, and anyone working on these sites must be given detailed instructions on what they can or cannot do during the period of development or construction. Most of these types of surety bonds are held until a final inspection of the developed property is made by the appropriate municipal officials, and is only released after this inspection has been completed and signed.
Under the terms of a compliance bond, a contractor or construction company may also be required to fix any noted defects that are in violation of the municipal code and restore property that was unduly or illegally damaged or destroyed in the process. If they fail to carry out these required actions, then their bond may be forfeited and they may also be required to pay additional fees to the regulating municipality to pay for any repairs or alterations they are forced to carry out.
Most reputable property developers and contractors use the compliance provisions to ensure that their construction meets not only the letter, but the spirit of the local legislation. They work within its boundaries to deliver a quality product that will not only obtain the blessings of municipal inspectors, but fit in well with other more established property developments in the area. Those who do not follow this informal contractors code may soon find themselves with products and property they are unable to sell.
To learn more about the types of insurance that are important to contractors, home owners, and realtors, contact us at www.bfbond.com. At Bernard Fleischer & Sons, we are committed to helping individuals and businesses determine which type of insurance or bond is right for your needs.
---
Street Obstruction Bond | Surety Bonds | Taxi Broker Bond | Third Party Administrator | Title for Bond
Mortgage Broker Bond | Motor Vehicle Dealer Bond | Probate Bonds | Special Events Insurance | Compliance Bond
Dishonesty Bond | Fidelity Bonds | Fiduciary Bonds | Guardian Bonds| Workers Compensation Quote
Home | Site Map