Fidelity Bonds
Fidelity bonds, which you can obtain here, at Bernard Fleischer & Sons, Inc.,Website BFBond.com are a way of protecting your business from any potential damages done by the employees. In its essence, the fidelity bond solely represents an insurance policy, which is why it is neither tradable nor does it accumulate any interest over time. It is sometimes referred to as an "honesty bond." Our company provides fidelity bond services so that you, the employer, can protect yourself from deteriorating actions from the side of the employees via legal means. However, it is important to understand the range of protection that these bonds offer.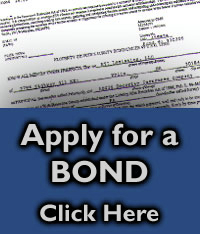 Fidelity bonds will protect you from losses done that are a result of employees stealing, misappropriating or generally acting in a dishonest matter when taking their work performance into account. As an example, this may include forgery, fraudulent trading, embezzlement of funds that are maintained by the employee, and theft. These are not, however, guarantees or liability bonds, hence they do not cover any costs and damages done through simple work accidents, employee mistakes, job injuries, or even poor work ethics and workmanship. Bernard Fleischer & Sons, Inc. can expand the level of coverage for our customers, allowing for computer fraud to be taken into account.
There are different fidelity bonds depending on the unique situation that you are subject to. ERISA bonds, whose name originates from the Employee Retirement Income Security Act of 1974, handle protection against dishonesty or fraud by the employer when handling the employee benefit plan, including 401(k)s. Business service bonds offer protection against the loss of a customer's equipment, personal belongings, money and supplies as a result of dishonest acts by a business' employees. Employee dishonesty bonds protect the business from financial damages and losses due to fraudulent actions from the employees. This is a popular solution among non-profit organizations. Crime insurance specifically covers your business against instances like robbery, safe burglary, theft of property, money and securities. Since this type of protection covers the business both on and off its premises, it covers messengers, counterfeit paper currency and money orders Other fidelity bonds include: blanket position bonds, name schedule bonds, public official bonds, position schedule bonds and janitorial service bonds.
How much does a fidelity bond cost?
When comparing fidelity bonds to surety bonds, you will find them to be relatively cheap in comparison. The cost itself should be calculated based on a number of factors, which include the specific type of coverage you need, the amount, the extent of your control in the business and the number of hired employees working in the business. Without access to such information, it is impossible to calculate and come up with a specific price point, which is why if the need arises, you can refer to our experts and provide them with the necessary information. 
To learn more about fidelity bonds, contact us at 1-800-921-1008 or refer straight to our Bond Manager at bonds@bfbond.com.
---
Street Obstruction Bond | Surety Bonds | Taxi Broker Bond | Third Party Administrator | Title for Bond
Mortgage Broker Bond | Motor Vehicle Dealer Bond | Probate Bonds | Special Events Insurance | Compliance Bond
Dishonesty Bond | Fidelity Bonds | Fiduciary Bonds | Guardian Bonds | Workers Compensation Quote
Home | Site Map