Title for Bond
When the ownership of property is unclear, it may be necessary to re-establish this ownership through a title for bond before that property can be sold or transferred to another individual or company. This often occurs with motor vehicles when the original proof of ownership has been lost or misplaced. In these cases, a defective title bond may be needed in order to transfer the title of the motor vehicle. These types of bonds are called defective bond titles, and the amount of the bond required will depend on the condition and appraised value of the motor vehicle. These are available from most surety providers, and information about them is available from the appropriate state Department of Motor Vehicles. Learn more here at www.bfbond.com.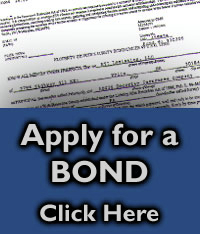 Most states have a process to obtain this title for bond, and the State of Louisiana is one of these examples. In that state, the Department of Motor Vehicles requires a defective title bond when a motor vehicle's original title has been lost or become defective. They also have a process called Bond for Deed which allows the parties involved in the sale of a motor vehicle to have a form of temporary ownership while the motor vehicle is paid off over time or in installment payments. After the amount has been paid in full, they then facilitate the transfer of ownership to the new motor vehicle owner.
In Georgia, if the motor vehicle owner does not have the required documents showing proof of ownership, you may apply for a Georgia title on the basis of a surety bond. This can be obtained from the County Tax Commissioner's office or the Georgia Motor Vehicle Division. The only requirements are that you must be a legal resident of Georgia and the motor vehicle must be a vehicle that requires a Georgia title.
To claim official ownership of other types of property may require the use of a title for bond process as well. This process can be facilitated by a licensed title agent bond provider or by a legal firm that offers these services. Some law firms have a title agent bond program that assists anyone with this type of situation to resolve their ownership issues and create clear and clean title to any form of property. This will allow the property to be transferred or sold to another person or corporation without having any additional legal hurdles to overcome.
Contact us today at Bernard Fleischer & Sons to learn more about our many insurance services designed specifically for individuals, families, or businesses. At www.bfbond.com, we are ready to help you determine the right type of insurance for your needs.
---
Street Obstruction Bond | Surety Bonds | Taxi Broker Bond | Third Party Administrator | Title for Bond
Mortgage Broker Bond | Motor Vehicle Dealer Bond | Probate Bonds | Special Events Insurance | Compliance Bond
Dishonesty Bond | Fidelity Bonds | Fiduciary Bonds | Guardian Bonds | Workers Compensation Quote
Home | Site Map