Surety Bonds
Almost every type of business in the United States is licensed and regulated by a commission of government department. These commissions ensure that the quality of the goods and services is maintained and that operators of businesses act in accordance with established industry practices and principles. To ensure that happens, and to maintain safeguards for the consumers and users of these products and services, the regulatory bodies also require that the businesses offer and maintain surety bonds from www.bfbond.com that cover all liabilities that may occur.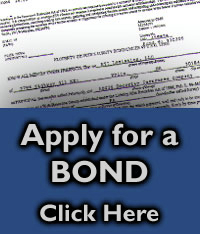 These types of bonds act as a guarantee to the public, as well as to the commissions and agencies, that the company or business will act in good faith and, if they make a mistake, will fix that mistake or make amends to the consumer who has suffered. Individuals and companies who want to offer services or practice a profession have to complete an application for a license with the appropriate regulatory agency and include their surety bonds with this application in order to legally operate within a state or county jurisdiction.
Sometimes these are called insurance or guarantees, and sometimes they are referred to as an insurance surety bond. This is because they are a form of insurance to the state or regulating commission, as well as to the general public, that the persons operating a particular business are registered with the state and that they guarantee that their work will live up to the standards established under the jurisdiction where they are doing business. An insurance surety bond is another statement to the consumer that this particular company is operating within the legal limits prescribed by the state.
No matter what industry one looks at in America today, it is likely to be requested to provide bonds or other forms of security to allow for legal operation. Even people engaged in charity fund raising activities are not exempt from the law. Most states now require anyone who intends to undertake these types of activities to register with the state and provide a fund raiser bond. These bonds may range from $10,000 to $25, 000 and hold the individual or professional fund raising company responsible for any misdeeds or malfeasance that occurs in the execution of their work.
Even the everyday act of selling alcohol and spirits requires that the owner or operator of any facility selling alcohol obtain liquor bonds. No matter what type of business you are engaged in, or planning to be engaged in, there is probably a requirement for some form of bond. Check with your licensing commission or the state department of finance for more information on bonds and sureties that may apply in your case.
To learn more about surety bonds and the many other services we offer, contact us today at Bernard Fleischer & Sons. On our website at www.bfbond.com, feel free to reference the information available at our blog and online forum that is designed to help you make the right choices and stay informed about the insurance services you require.
---
Street Obstruction Bond | Surety Bonds | Taxi Broker Bond | Third Party Administrator | Title for Bond
Mortgage Broker Bond | Motor Vehicle Dealer Bond | Probate Bonds | Special Events Insurance | Compliance Bond
Dishonesty Bond | Fidelity Bonds | Fiduciary Bonds | Guardian Bonds | Workers Compensation Quote
Home | Site Map