Mortgage Broker Bond
The mortgage broker bond is none other than a form of insurance that serves as protection from illegal and deteriorating actions from the side of the mortgage broker. This bond will guarantee that mortgage brokers will fully comply, work and practice the rules and the laws according to the state requirements. Since every state has their own specific laws in regards to this matter, you can request various types of conditions and amounts of guarantees depending on the state you reside in. You can specify these things here, at www.bfbond.com.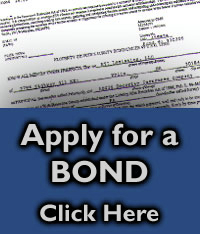 Considering that for an average American citizen the purchase of a house is arguably the biggest investment they will make in their lifetime, it makes perfect sense to protect yourself from any potential fraud and illegal activity from the side of the experts who are meant to assist them. We, at Bernard Fleischer & Sons, Inc., with the help of top class professionals will help insure you against any inappropriate, damaging and unexpected actions from the side of the mortgage broker.
Depending on the bond's specifics, our clients can receive protection from a varying degree of malpractices, such as if the mortgage broker begins charging additional fees that are unnecessary and unaccounted for or establishes an interest rate that is in no way based on the client's credit history. The bond also protects people from brokers that encourage them to turn to fraud when taking care of the application process, that purposely approve borrowers for loans that they cannot afford to repay and from brokers that pressure the buyers into purchasing certain high-risk loans.
It is common for problems to arise during the property's sale, which is why it is important to have some form of security you can rely on, like the mortgage broker bond. During the initial viewing, some inhibiting aspects may not be evident at first and only come up further down the road. This may include leaking roofs, bad wiring or issues with plumbing. In turn, major repairs are required to be made to the property on behalf of the owners in order to meet certain standards. This is why knowing you can rely on a mortgage broker bond in cases like this can be considered a good investment of your hard earned money, hence it would be wise not to wait any longer and find out more by contacting us at 1-800-921-1008
How much does a mortgage broker bond cost?
There are specifics to every state, however, the most important factor comes down to determining your personal credit score. In the event of the cost being too high for you, you can reduce the cost of the mortgage bond premium over time by providing reliable financial statements and proof of liquid assets, improving your credit score, and working with a certified surety bond agency, like Bernard Fleischer & Sons, Inc.
To learn more about mortgage broker bonds, contact us at 1-800-921-1008, Live chat with us below or refer straight to our Bond Manager at bonds@bfbond.com.
---
Street Obstruction Bond | Surety Bonds | Taxi Broker Bond | Third Party Administrator | Title for Bond
Mortgage Broker Bond | Motor Vehicle Dealer Bond | Probate Bonds | Special Events Insurance | Compliance Bond
Dishonesty Bond | Fidelity Bonds | Fiduciary Bonds | Guardian Bonds | Workers Compensation Quote
Home | Site Map