Motor Vehicle Dealer Bond
In most cases, surety bonds are purchased in order to protect a consumer against potential damages based on a number of damaging actions from the side of the party providing a service or a product. In some cases, a business chooses to get a surety bond in order to show that they are committed to respectful and ethical behavior in terms of the law. Most of the time, however, a bond is required by law in order for a business to get a license and in turn, prove the services and products that they specialize in. Such is the case for the motor vehicle dealership industry.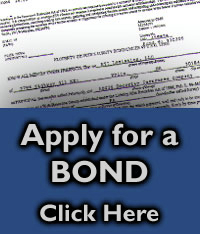 A Motor Vehicle Dealer Bond is also sometimes referred to as a used car dealer bond or an auto dealer bond. The bond itself is a guarantee of the fact that the vehicle dealers are compliant with all laws in various jurisdictions, which include: state laws, federal laws and local laws. The bond also serves as insurance that the dealer or any of their employees will refrain from committing fraud, and if they do, the consumer is protected from the consequences that arise from those damaging actions.
Consumers must understand that they should only do business with vehicle dealers that are already recognized and have been licensed. This means that the dealers can be trusted in providing honest information about the vehicles they are selling. This is particularly important when talking about used car dealerships, where only the dealer has access to information on some of the specific aspects of the car being sold.
The bond may also serve as something potential customers can rely on and find peace of mind, knowing that the dealership they are at has a surety bond in place that will protect them in the event of some kind of fraud. The presence of the bond means that a third party surety bond broker, like Bernard Fleischer & Sons, Inc., has reviewed the financial aspects of the dealership and in turn, endorsed them, seeing how they are financially stable and can continue providing service.
How much does a motor vehicle dealer bond cost?
Pricing for car dealer bonds, like most others, depend on a multitude of factors. The usual practice consists in using a point grade system that rates the dealership and therefore calculates the cost of the premiums. The process also involves a personal and a business credit check. In the majority of the cases, dealers prefer annual payments, which amount to a certain percentage of the bond amount. Bonds to tend to vary state by state, but the general number for some of the cheaper options tends to fluctuate around the $10,000 mark, though some states, like California, ask that dealerships possess dealer bonds that amount to $25,000.
For specific info regarding your state, Live chat with us below, call us at 1-800-921-1008 or contact our Bond Manager at bonds@bfbond.com.
---
Street Obstruction Bond | Surety Bonds | Taxi Broker Bond | Third Party Administrator | Title for Bond
Mortgage Broker Bond | Motor Vehicle Dealer Bond | Probate Bonds | Special Events Insurance | Compliance Bond
Dishonesty Bond | Fidelity Bonds | Fiduciary Bonds | Guardian Bonds | Workers Compensation Quote
Home | Site Map